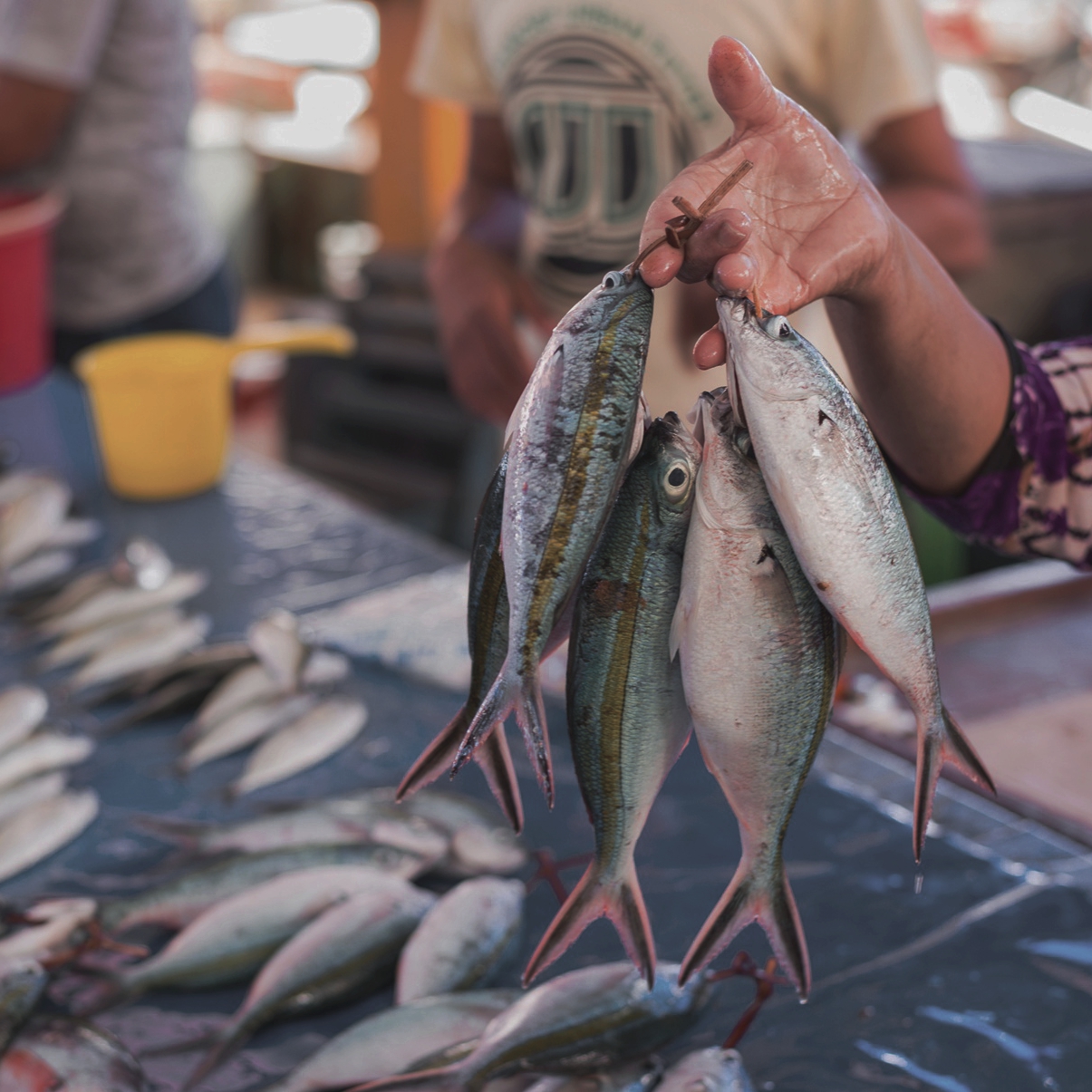 It all began with passion
Bratislava, 2009, at the concert of a local band.
I hear Ľuboš shouting into my ear through a crowd that he has got a job for me. A few days later I'm on my way to the Vienna Fishmarket. I'm tasked with supplying a panasian restaurant that will soon become the best one in Slovakia. I'm faced with dozens of new ingredients, terms and tasks every day. I'm soaking information up like a sponge. Although I do not know why, I have got a feeling I should have always been here. When I have some free time, I run around the sushi masters in the kitchen and watch their creations. In the blink of an eye, I have got a knife in my hands and I'm learning to handle it. I'm sensing the structure of meat, its consistency and quality. Just a few days pass and I move on to rice preparation. I try different combinations of ingredients. It feels like a punishment every time I have to leave the kitchen. Sushi swallowed up my thoughts, my taste, me.
"Tomas, you go, you roll". I have got goosebumps all over my body. The rest of the staff keeps staring at the rather tired sushi master. He's smiling with his eyes pointed at me. I'm coming to the table, examining its contents. Rice, fish, seagrass, water, knife. I'm not scared, but rather the opposite. I'm strikingly calm and focused. The world around me is coming into focus, here we go.
I have not visited the Fishmarket since that day. I'm a sushi master at FouZoo and I feel that this is exactly what I have always wanted to do. I study different methods, ingredients, regularly brush up on my skills. Just a month ago, I was a warehouseman and this evening I'm serving the Capital city elite. Feels like a superstar. I'm young and I know I'm capable of anything.
It's a warm summer evening, I'm in town waiting for Maťo who is coming home from his travels abroad. He has brought me a present. I almost fainted. NOBU: The Cookbook, I have been looking for that book for half a year. We talk till late night reminiscing about the parties and events we used to organize in school. I told him about sushi, Japan and the culture that has completely captivated me. That was the moment we both realized it. Another hero has just joined Tatami.
Two years later, we opened our own sushi delivery service: on 2nd of April. We did not want to open on 1st.
We met our friend Mirko who studied to become a chef and he was looking for work at the time. We took him into the team, found a 5 x 4 m space and a Toyota Yaris in Bratislava for a great price. The only thing that remained was the name. After a short brainstorming we chose Koisushi. Sounds good, let's get to work.
As we discovered shortly after, we know nothing about running a business. One thing we know, however, is that we give our dishes our best and we cook them with love. At the end, there is always the customer to whom bringing an unforgettable experience has always been our ultimate goal. We always work on improving even the smallest details and learn from our own mistakes. It is a great feeling to have your customers call back in order to thank for the dishes we have served them.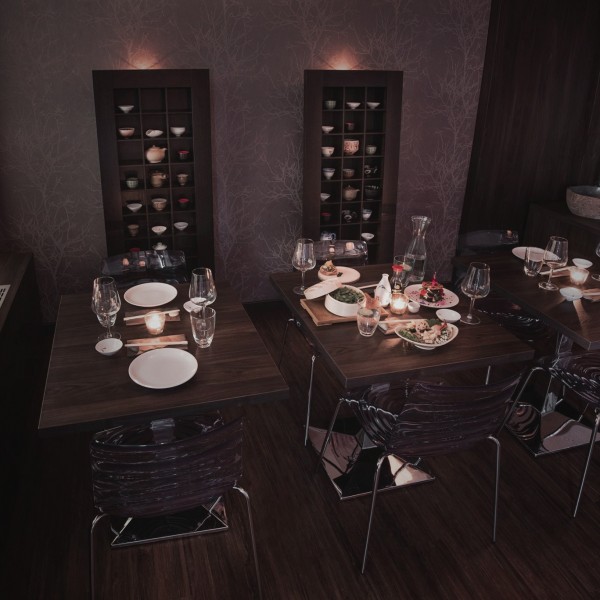 Food tasting in a traditional japanese room
We are celebrating our first anniversary. It is a great feeling but we feel like something is missing. Our guests cannot come to our place and we are not able to share the art that we do the way we would like. We do not have the budged needed for opening a restaurant. What if we took the small room on the other side of the street? Maťko considers that to be a great idea since he is a bit crazy just as I am.
Half a year had passed and we opened Tatami – a traditional japanese room for up to 8 guests. You can now come to our home and we can take care of you as our guests. We are working on our first food tasting menu, fine-tuning the details of place setting and atmosphere in our private room. There are even more heros joining our story and we are becoming a big family.
Our guests are amazed by our room and we learn how to be good hosts. However, I feel like in every story there comes a time when you have to turn the page. There is a great spot right on the pedestrian zone in town, waiting to be handed over to a new owner. Are we in? Of course, we are. The whole kitchen needs to be remodelled from the ground up. We work on pushing our dishes to the next level. Learning how to use the wok pan, learning about sous vide, changing our recipes, creating new flavour combinations. Tatami is no longer a room, Tatami is a restaurant.
The story of Tatami is a story of food that goes on. You have just become a part of the story. What role will you choose?
Every successfull project requires a strong team. We use all our energy to prepare the best food and provide the best service for you, our guests.